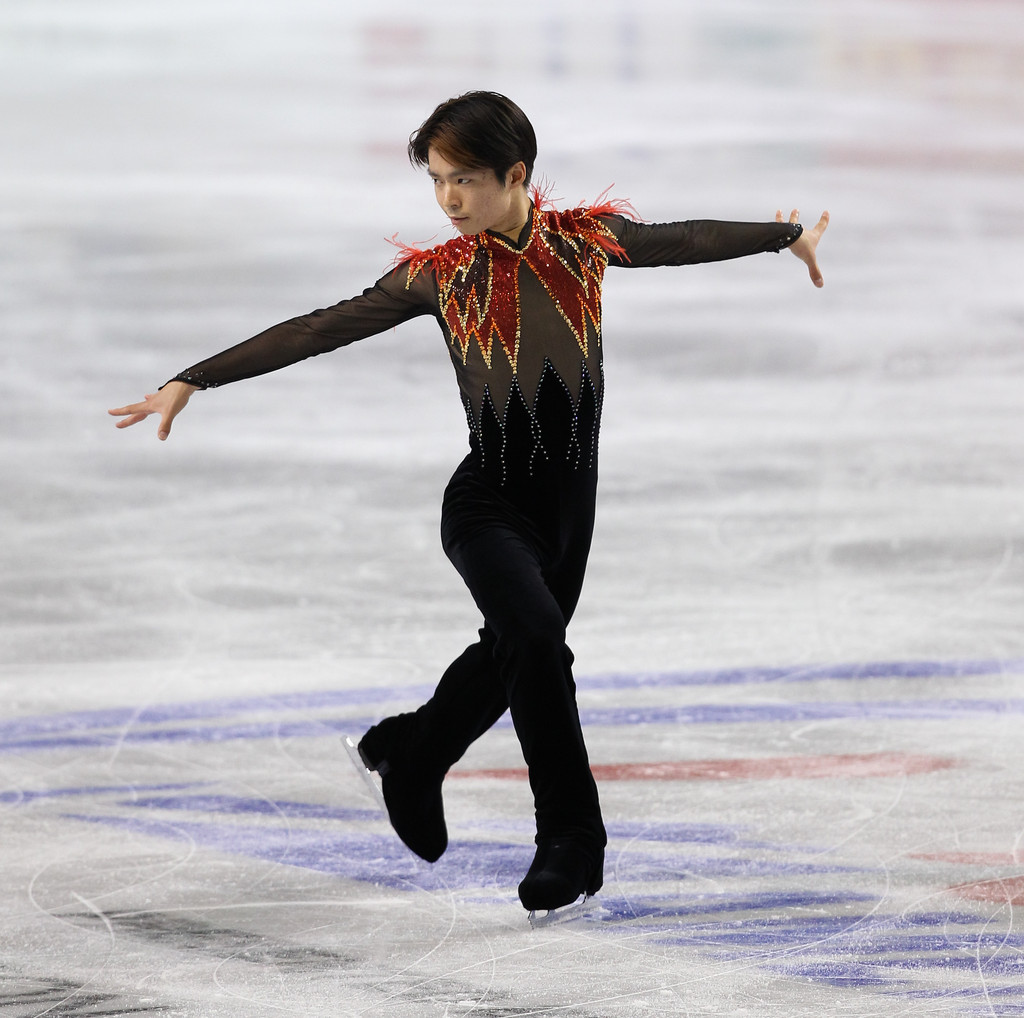 Tatsuki Machida is the unexpected winner of Skate America 2013. After winning the short program with the brilliant score of 91 points, he repeated in the free skate, nailing two quads, two triple axels and several other triples all cleanly landed. This win, which put him above Daisuke Takahashi and Takahiko Kozuka, showed that the Olympic qualification for Japan is anything but settled.
The oter two spots of the podium have been taken by US Adam Rippon (silver) and Max Aaron (bronze). They both didn't hit their quad as they hoped, but were overall clean enough to get a medal. Max Aaron had a nice come back from the short program, where he had ranked sixth, attempting three quads. He fell on the first quad toe, but nailed the two salchows (the first one with a hand down). Adam Rippon, instead, had planned one quad lutz that caused him a very hard fall and finished against the board, but he shined for the rest of his Afternoon of a Faun free skate.
Daisuke Takahashi had a hit and miss free skate as he landed almost everything he wanted, yet he struggled with the landing of most jumps and popped a loop and a salchow.
Jason Brown, second after the short program, had some troubles with his triple axel, and even if his Riverdance choreography is incredibly complex and captivating, he hasn't quite the jumping content of the elite senior skaters and finished in fifth.